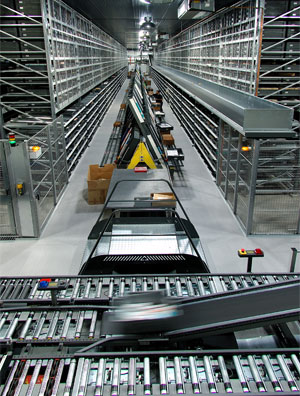 The company Ionas Sroumsas S.A. is put in the field of wholesale of pharmaceutical and parapharmaceutical products ever since 1959. It was founded in Thessaloniki by its current chairman, Mr. Ionas Stroumsas, while its exclusive shareholders remain the members of the Stroumsas family.

The main activity of the company is the supply of the pharmacies of the Greek state with pharmaceuticals, parapharmaceutical products and cosmetics; thus, the company possesses a pharmaceutical wholesaler license. The products are supplied directly from the manufacturers or their legal representatives in Greece. Other activities of the company comprise the exclusive representation/ distribution of products, the supply of private clinics, exports, as well as the promotion of products in the market.

Main aim of the company is the all-embracing service of pharmacies. By continuous investment in human resources and modern technology, the company aims at long term cooperation with its consorts, the pharmacists. It serves, on a daily basis, 1.400 pharmacies by means of its privately owned fleet of 40 transport vehicles and privately owned premises of a surface area equal to 10.000 m2. It handles 15.000 products, i.e. all the products supplied at the moment through pharmacies.

The operation of the company is based on registered and certified procedures in compliance with ISO 9001:2000, fully harmonized with the directives of the National Drug Organization concerning the proper distribution of pharmaceutical products. The internal procedures of the company are continuously harmonized with the ever changing customers' needs. The state-of-the-art, automated facilities as well as the thoroughly trained personnel contribute to the unhindered observation of operating procedures. At the same time, the protection of the environment constitutes a main prerequisite in the implementation of the above mentioned operating procedures of the company.

The future of the company is strongly based on its human resources and its long established relations - for 50 years now - with its customers. The company is steadily at the top of the pharmaceutical field in both Greece and the whole Balkans as well. Ionas Sroumsas S.A. is set to step forward opening new paths even further in the future.